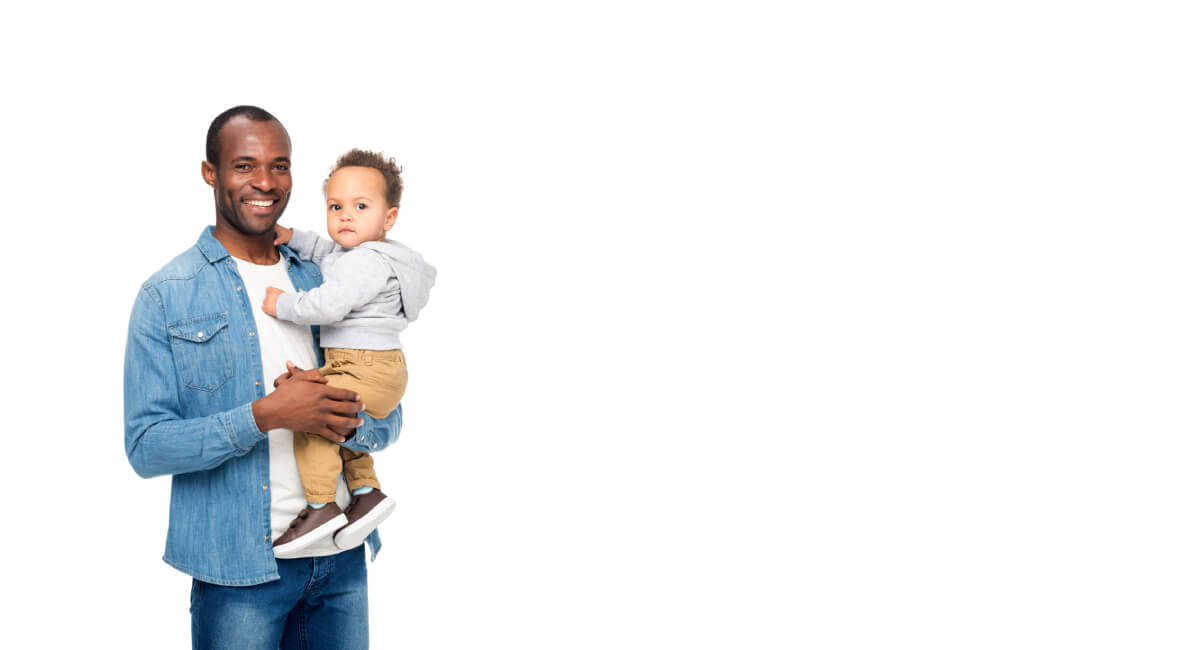 Far North Ohio Child Custody Lawyer
Serving the greater Columbus, Franklin county and Central Ohio areas.
Schedule a consultation
Child Custody specialists with OVER 63 YEARS of experience.
Aside from property division, child custody is often the most contentious issue in an Ohio divorce case. If the parents are unable to agree on the terms of child custody, visitation, and child support, a judge will step in and make those decisions based on the best interests of the child. And even after these issues have been resolved, a change in the parents' or child's circumstances may require a court to revisit and modify existing custody orders.
If you are involved in any type of child custody dispute, the attorneys at the Lawrence Law Office can help. We represent clients throughout Far North Ohio who need help establishing or contesting paternity, seeking custody or visitation rights, and addressing child support arrangements. In addition to the emotional toll that child custody battles can have on a family, they also involve complex questions of law. Our skilled representation can help guide you through this process and obtain a more favorable outcome.
How Ohio Courts Decide Child Custody
Ohio law no longer uses the actual term "child custody." Rather, a court is required to make an "allocation of parental rights and responsibilities for the care of the minor children." This reflects a modern view of the law's responsibility as ensuring both parents live up to their roles, as opposed to treating children like a piece of property to fight over.
There is no one controlling factor in allocation decisions. And contrary to what you might think, Ohio law does not automatically favor mothers over fathers in these cases. As always, the court must be guided by what is considered the best interests of the child. Some of the factors the court will weigh in making that determination include:
The wishes of the parties, including the child if they are old enough to express them;
Where each parent is currently living;
The nature of the child's relationship with each parent and other members of the family;
How well the child is doing in school;
Whether or not there is a history of neglect or abuse by either parent; and
Each parent's past history with respect to making child support payments and honoring visitation schedules.
Again, this is not an exhaustive list of factors. Every family's situation is unique. This is where having an experienced child custody lawyer can prove invaluable in explaining the particular factors that are most relevant to a judge.
Ultimately, a court can decide to award sole or shared legal custody over child. With sole custody, one parent is given primary decision-making rights over major decisions affecting a child's life, including whether they will live and attend school, as well as approving any necessary medical care. In some cases the judge may award joint custody, which gives both parents shared decision-making rights on these subjects.
Even when one parent receives sole custody, the non-custodial parent will still receive "parenting time" or visitation rights. A certain minimum amount of visitation is required by law unless there is proof that the child's safety or well-being is at risk. But keep in mind, judges are hesitant to ever completely cut-off visitation rights, even in cases of domestic abuse. The more common practice in such cases is to allow supervised visitation, which means a third party must be present whenever the noncustodial parent spends time with the child.
Other Issues Affecting Child Custody in Ohio
Two other common child custody-related issues we assist clients with at the Lawrence Law Office are paternity disputes and child support. Paternity refers to the process of legally establishing a father-child relationship. In many cases, this can be done easily by having both parents signing an affidavit acknowledging paternity. But if there is disagreement, paternity can be established by genetic testing and a court order.
With respect to child support, Ohio law establishes a formula for calculating each parent's financial obligations to their children. This formula takes into account the gross income of both parents as well as the number of children each must support. Once a support obligation is established, either parent may seek modification of the order if there has been a significant change in either parent's income or the child has an extraordinary financial need, such as an unexpected medical bill.
Client Review
The place to go.
Lawrence Law Office is the place to go if you need expert and experienced legal counsel. Very knowledgeable about the court system. Been around along time. I highly recommend them!
Stephen
Contact the Lawrence Law Office Today
Linda J. Lawrence is an Ohio State Bar Association Board-Certified Family Law Specialist. She can help you and your family through the difficult process of addressing child custody, paternity, and child support arrangements. Contact her today to schedule a consultation.