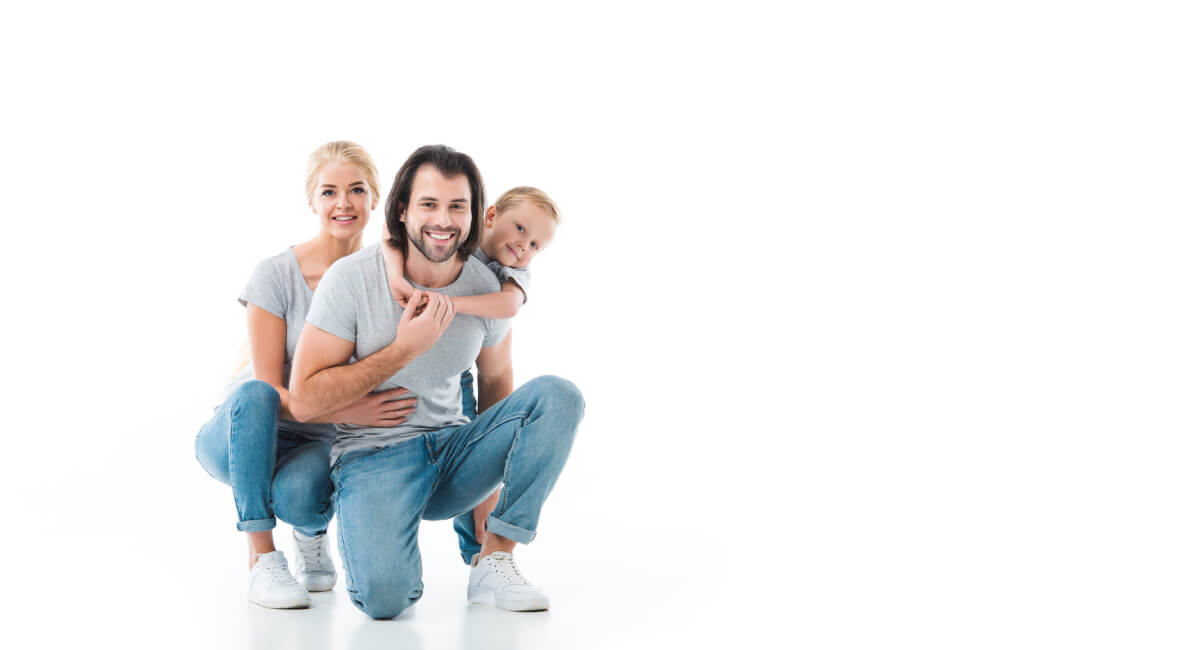 Clintonville, Ohio Child Custody Lawyer
Compassionate Ohio Child Custody Serving Clintonville, OH
At the Lawrence Law Office, our Clintonville, OH child custody lawyers are standing by, ready to help you and your family find solutions. With a deep understanding of Ohio's child custody and child visitation laws, we will explain your rights and craft a plan focused on protecting your parental rights and your family. If you have questions about child custody, our legal team will be happy to get you answers. Call us today to set up a strictly confidential initial appointment with a top-rated Clintonville child custody attorney.
Child Custody in Ohio: Know the Law
To effectively protect your parental rights, it is critically important that you understand the rules, regulations, and procedures that govern your case. Only when you know how the law works can you build the right strategy to get your desired custody/visitation outcome. Under Ohio state law (Ohio Revised Code § 3109.04), all custody and visitation issues are resolved using the best interests of the child standard. A Franklin County, OH court must figure out what is best for a child's health, emotional well-being, and overall social development. A wide array of factors can be considered, including: 
The current state of the relationship between the parents;
The demonstrated parenting ability;
The willingness of each side to cooperate with each other;
Each parent's ability to prove the child's a stable environment; and
Any history of abuse, neglect, or parental unreliability.
Ohio law presumptively favors shared custody and an ongoing relationship between the child(ren) and both parents. In other words, courts want to find a resolution that ensures that the parents are actively involved in a child's life. Notably, a parent who enters the custody & visitation process with a demonstrated willingness to cooperate with another party is looked upon more favorably by courts. It is also important to emphasize that Franklin County, OH courts can and will order sole custody or supervised visitation if deemed necessary to protect the child's best interests.
We Help Parents in Clintonville, OH Find Amicable Solutions
We are highly experienced in child custody and child visitation cases. Indeed, a substantial portion of our Clintonville family law practice is focused on representing parents who are going through a divorce or a separation. Our attorneys understand the unique stresses and challenges involved in a custody and visitation dispute. Nothing should come before your relationship with your kids. Our Clintonville family attorneys work tirelessly to protect what matters most.
We know that parents want to find low-conflict answers that protect their rights, their child, and their family. No one wants to go through a difficult custody battle. As such, we put a strong emphasis on collaborative problem solving—and we will work towards an amicable settlement whenever possible. At the same time, our family law firm is tested in the courtroom. If necessary, we will take aggressive, forceful legal action to protect your parental rights. 
Why Trust the Clintonville Custody Lawyers at Lawrence Law Office
Child custody and visitation cases must be handled with the absolute highest degree of care, sensitivity, and professionalism. Our partners Linda J. Lawrence and Rodd S. Lawrence both have the experience and skill to represent you in the full range of custody and visitation matters. Among other things, our Clintonville child custody attorneys will: 
Listen to your story;
Answer your questions about Ohio's custody laws;
Gather the evidence and information you need to support your claim;
Represent you in custody/visitation negotiations, including mediation; and
Take your case as far as it needs to go to protect your rights.
When we take on a child custody case, our Clintonville, OH family lawyers are ready to look for an amicable resolution. We know that parents want to find an agreement that is best for their children while always protecting their rights. Negotiation is often an effective tool. At the same time, our Clintonville custody lawyers are trial-tested. Your parental rights will never take a backseat.
Client Review
The place to go.
Lawrence Law Office is the place to go if you need expert and experienced legal counsel. Very knowledgeable about the court system. Been around along time. I highly recommend them!
Stephen
Call Our Clintonville, OH Child Custody Attorney for Immediate Legal Help
At the Lawrence Law Office, our Clintonville, OH child custody lawyer is a compassionate and reliable advocate for parents. Going through a custody or visitation dispute is never easy—professional support is always available. If you have any questions about your child custody rights, we are here to help you find the best answer. Contact us today for a fully confidential, no obligation initial consultation. We represent clients in Clintonville, Columbus, and throughout Franklin County.