Delaware, Ohio Relocation Attorneys
Relocation After Divorce specialists with over 59 years of experience.
relocating with children after divorce
Circumstances change and no one's life stays stagnant after the issuance of a divorce decree or custody order. It is not uncommon for one parent to desire to move with the children out of state. Relocation raises child custody, parenting time and child support issues.
At the Lawrence Law Office in Columbus & Delaware, Ohio, we have more than 20 years of experience and have represented both sides in move-away cases. In contested cases, the relocating parent must ask the court for permission before he or she moves with the child.
We believe in a proactive approach to move-away issues and counsel our client to put in the divorce decree or parenting order how they are going to deal with relocation issues when they arise. Contact us to discuss your relocation issues with an experienced lawyer.
Ohio Parental Relocation Factors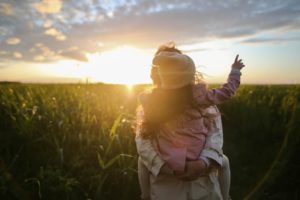 Ohio courts consider many factors, including:
Where? — Where does the parent want to relocate? How far is it from the other parent?
Why? — Why does the parent want to relocate? New job? Job transfer? Military deployment? Remarriage?
How? — How will a parenting time schedule be structured? Will the non-relocating parent still have regular visitation?
The court's primary focus, however, is on the best interests of the child. Does the new location offer better schools or cultural benefits? Is there family in the new area?
Time is of the essence to address relocation issues, if you want to relocate or you fear your ex-spouse is relocating, don't wait until the last minute to learn about your options. Call Lawrence Law Offices today at 740-363-0990.
Delaware Lawyers Helping With Relocation After Divorce
With thorough preparation and dedication, many of our cases have ended in positive results for many individuals. We have attorneys in both Columbus & Delaware serving Ohio clients in many different cities and counties including: New Albany, Westerville, Worthington, Powell, Dublin, Lewis Center, Shawnee Hills, Hilliard, Upper Arlington, Marysville, Sunbury, Ostrander, Waldo, Plain City, Centerburg, Franklin County, Delaware County, Marion County, Morrow County, Union County and Knox County.
Call us at 740-363-0990 to schedule your confidential consultation with one of our experienced family law lawyers. Visa and MasterCard are accepted.
Contact us
Had free consultation. Advice given was taken, and resulted in change of mind in the other/opposing party. We therefore did not need to retain. Should opposing party resume original opinion, we will retain.

Kit
I was in a terrible custody dispute with my ex. I was very upset and afraid of my ex. Rodd listened to everything I said and remembered everything I said. He was aggressive in court and used the information I gave him very well. We won the case and my ex has backed off.

anonymous
I wanted an easy divorce from my wife. She wanted a fight. Rodd and I discussed fair terms for a dissolution. Because he was pro active and stayed on top of the case, my wife and I finally reached an agreement and had a dissolution. I highly recommend Rodd.

anonymous
I hired Linda Lawrence because I have a business and I wanted to protect it in my divorce. Linda is top notch and knows about business finance and assets. I was able to keep my business and not have to pay my wife anything from it. Hire her.

Linda
I hired Linda Lawrence because I needed an aggressive attorney. Linda was able to stand up against the other attorney and was very aggressive in court. It was an expensive divorce case, but that was because the other attorney was very aggressive and Linda was very thorough. I had great results in my case and highly recommend Linda.

Joy
VIEW MORE TESTIMONIALS