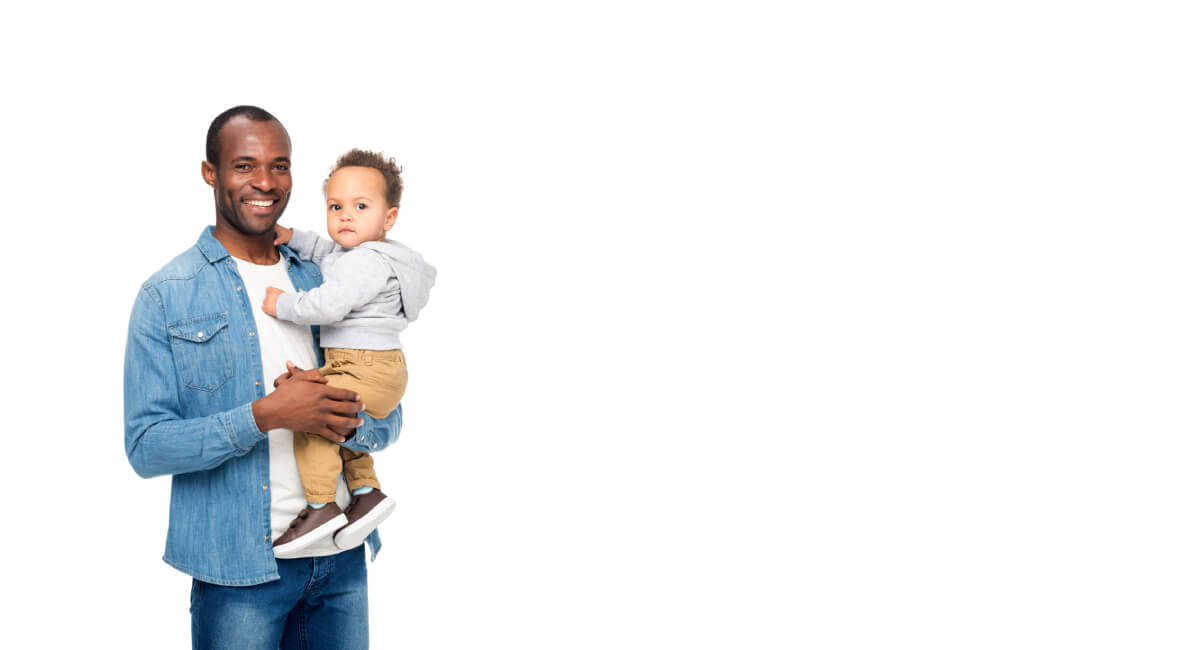 Delaware Ohio Child Custody Attorney
Serving the greater Columbus, Franklin county and Central Ohio areas.
Schedule a consultation
Helping With Child Custody, Visitation & Support Updates Or Modifications
Child Custody specialists with OVER 63 YEARS of experience.
Sometimes circumstances substantially change after a divorce and require parents to revisit an existing child custody order. Whether a child custody dispute has occurred or the needs of the children or parents have changed, it is important to seek out experienced counsel to help you handle the situation as smoothly as possible.
The skilled family law attorneys at the Lawrence Law Office in Ohio have the proven experience, knowledge and skill required to help your family. Led by Linda Lawrence, an OSBA Certified Specialist in Family Relations Law, we can help you develop new ideas for shared parenting, and to make the necessary changes and updates to your child custody, visitation and support agreements. Contact us today to learn more during a consultation.
Lawrence Law Office
Serving the greater Columbus, Franklin county and Central Ohio areas.
Reaching An Agreement On Child Custody Issues
In the best of cases, divorcing parents are able to resolve their disputes in an amicable fashion, including disagreements surrounding child custody issues. If the parents can agree, they must reach an agreement about time-sharing, where the child will live, where the child will attend school, and a visitation schedule. A Delaware, Ohio child custody lawyer can help the parents come to an agreement. Child custody agreements also sometimes include child support issues, which should follow the guidelines outlined in the law. If the parents can reach a child custody agreement, the plan is submitted to the court for approval.
Temporary Child Custody Orders
Although parents can reach an agreement on their own about child custody decisions, this is not always possible. When this is the case, the divorce is a contested one that must go to court so a judge can decide. Some terms of the divorce, such as child custody, must be decided right away, so the parties know their legal rights and obligations as they move through the process. As such, the judge will issue temporary orders at the very beginning of the case.
The temporary child custody orders issued at the very beginning of the case will drastically impact the final terms. The Ohio family courts do not generally want to change previous custody orders, because it can provide a less stable environment for the child and disrupt their life even more than necessary. As such, there is a good chance that the temporary orders will become binding at the end of the divorce process. However, even when issuing temporary orders, the family courts generally like to recognize that it is in the child's best interests to spend time with each parent.
Child Custody Issues and Unwed Parents
Child custody issues are not only a term of divorce. They also affect parents that have never gotten married. When two people that are not married have a child together, the woman is always automatically assumed to be the biological mother and so, she also automatically has child custody.
Men that are not married and have a child with a woman must establish paternity before they can pursue child custody. This is because the law does not presume that the man is the biological father the same way they do with the woman. Paternity can be established by both parents voluntarily, or one party can take the other to court to establish paternity. After paternity is established, either party can then pursue child custody.
Child Custody Issues In High Net Worth Divorces
High net worth divorces typically involve complex financial issues, but these types of cases also have unique child custody issues, as well. These may include extensive travel schedules for one or both parents, as well as long work hours or time spent at a family business. High net worth spouses can also afford to move out of the home right away, sometimes even before the divorce process has started, which can have a harmful impact on child custody cases. Our experienced attorneys have an extensive understanding of family law and can advise on how the decisions you make now will impact you for years to come.
Child Custody Modifications
If a child's needs change, it may be a good idea to revisit an old agreement and make changes that will be in the best interests of the child. For instance, changes in a child's schedule because of extracurricular activities may necessitate a modification to an existing child custody order.
Additionally, if one parent's job demands change, such as additional travel or hours, revisiting an order and changing the terms may be vital for everyone involved and affected. We can help you negotiate new parenting time terms and custody arrangements.
Child custody modifications can also be sought when one party refuses to comply with child custody orders. Child custody orders are final and legally binding. Any party that does not comply with child custody orders may face certain penalties, including being placed in contempt of court, or even facing charges of parental kidnapping. When one parent does not abide by child custody orders, the other party can take them to court and the non-compliant parent may face additional consequences, such as being stripped of child custody rights altogether.
If a child custody dispute does arise, we will carefully assess the circumstances leading to the conflict and help you explore options that will work for both the children and parents. Our goal is always to preserve relationships and arrive at a resolution that will satisfy both short- and long-term needs.
In all of these situations, court approval is needed to change a child custody order. We will vigorously represent your interests before a family law judge whether we are seeking to block or have a change granted. We will show whether there has or has not been a substantial change in circumstances that prove the need for a change.
Parental Rights and Responsibilities After Divorce
Are you considering a divorce, but unsure of the legal impact this action will have on your relationship with your child? Are you worried about losing your decision-making ability when it comes to issues regarding your child? Do you feel lost as you try to make sense of legalese related to parental rights and the responsibilities of divorced parents?
Parental Responsibilities in an Ohio Divorce
When a marriage dissolves, a family dissolves. Statistics show that many marriages end in divorce. In fact, the Huffington Post suggests that the divorce rate in Ohio was 9 per 1,000 population in 2013. In circumstances like these, who decides what school or church the child will attend? While both parents have a vested interest in the health and welfare of a child, Ohio's laws regarding the best interests of the child take into consideration what both parents want for the child or children and may even ask the children about their wishes.
Shared Parenting or Residential Parent
Chapter 3109 of Ohio laws and rules talks about how the courts should determine parental responsibility in these cases. Ohio courts like to do one of two things when it comes to splitting parental rights and responsibilities:
The court might decide to allocate the responsibilities of the child or children to a primary parent and designate that parent to be a legal custodian, or "residential parent." All other rights and responsibilities regarding the care of the children are divided between the two parents, including financial support and visitation.
The court may decide that it is best to allocate the parental rights and responsibilities of the child or children to both parents equally. This is called a "shared parenting" order (the equivalent of what other states call "joint custody." Both parents are considered the "residential parents," but they have to agree upon a court-approved plan for the shared parenting situation and surrounding circumstances. This does not necessarily mean that time is split 50/50 between parents, but rather both parents have a say in the physical, financial, and legal care of the child or children.
Either way, the parents have to learn to work together for the best interest of the child or children.
How Does the Court Make its Determination?
The court has many considerations as it determines which parent will be allocated decision-making authority, all based on the best interests of the child. Besides the child's wishes (depending on age and maturity), the court will examine issues of mental and physical health, the child's needs, and transportation issues.
Any relevant instances of violence, threats, or predatory behavior by either parent will also be considered. Finally, the level of cooperation and/or conflict between parents will impact any shared decision-making authority.
Our Attorneys Work With Experts and Specialists To Resolve Child Custody Disputes
Child custody disputes are some of the most complex in a divorce and it is not uncommon for couples to rely on the help of professionals when resolving these issues. Our attorneys have over 59 years of experience helping clients resolve their child custody issues, and we will explain the laws of the state and how they apply to your case. We will also help you secure a temporary order, or modify a current one to give you the best chance of a positive outcome.
We also have personal connections with a number of professionals, experts, and specialists that can provide further insight into your case. In child custody disputes, the advice of childcare development specialists and psychologists is invaluable. These professionals will speak to all parties involved, including the child, to determine what is in the best interests of the children. After speaking to everyone involved, these experts can also provide professional opinions about the environment of each household, the beliefs each parent has about raising the child, and how the presence or absence of certain family members will affect the child.
The professionals used in child custody cases can also testify in court about the child custody situation and to offer their expert opinion. The court will always consider the opinions of these professionals, as well as what is in the best interests of the child.
Client Review
The place to go.
Lawrence Law Office is the place to go if you need expert and experienced legal counsel. Very knowledgeable about the court system. Been around along time. I highly recommend them!
Stephen
Attorney For Child Custody Disputes in Columbus, Delaware, New Albany & Powell
Our child custody dispute attorneys work with clients throughout Ohio including in the following cities and counties: Delaware, Columbus, New Albany, Powell, Westerville, Worthington, Dublin, Lewis Center, Shawnee Hills, Hilliard, Upper Arlington, Marysville, Sunbury, Ostrander, Waldo, Plain City, Centerburg, Franklin County, Delaware County, Marion County, Morrow County, Union County and Knox County.
We invite you to contact our office to schedule an appointment to discuss your unique circumstances. We welcome the opportunity to help you design the right solution to meet your needs. Call us today at 614-228-3664.