Delaware, Ohio Post-Divorce Attorneys
Post-Divorce specialists with over 59 years of experience.
Unfortunately, the final divorce decree does not always mean the end of court intervention in the life of ex-spouses and their children. Issues may arise that cannot be resolved by the parties and they must go back to court to get a resolution. One example is if one or both parties want to have a modification of the court orders.
Another example is when one party claims the other party is not complying with the court orders that were issued. Whatever your post-divorce needs are, an experienced Delaware OH divorce attorney like Linda Lawrence working on your behalf will make the process less stressful.
A final divorce decree incorporates a myriad of court orders. One party may be ordered to pay the other spousal support, commonly known as alimony. There are orders concerning child custody, support and visitation. One spouse may have been ordered to pay certain debts or to sell properly. Anytime a court order has not been followed, the aggrieved party may file a Motion for Contempt of Court asking the court to compel the non-performing party to fulfill the obligations articulated in the original court order.
A hearing will be held where both parties can present evidence and cross-examine witnesses. If the court finds the party in contempt, it will fashion an order requiring compliance with the original order. The court may also impose fines for contempt and may even impose jail time on the offending party. Often, the person in contempt is ordered to pay the legal fees of the party who filed the motion.
Any time one party wants a change in the orders, generally involving the amount of spousal or child support, or needing a change in custody or visitation, that party must bring a Motion for Modification of Orders to the court. The grounds for the motion must be that there has been a change in circumstances requiring a change in the orders.
Examples include the person paying child or spousal support may bring a modification request if that person lost their job and needs the amount of support to be decreased. A party receiving support may discover the paying party received a substantial salary increase and so request a modification order compelling that party to pay an increased amount of support.
There are time when the parties may agree to modification, such as a change in visitation or if one party needs to move. Even when they agree, the court must issue a new order authorizing the modification.
Contact us
The Lawrence Law Office will prepare motions for contempt or modification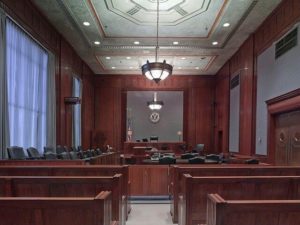 A Delaware OH divorce attorney can assist you with all of your post-divorce needs. Having an experienced Ohio family law attorney preparing your paper work and standing by your side will relieve you of some of the stress involved in these often unpleasant circumstances.
Had free consultation. Advice given was taken, and resulted in change of mind in the other/opposing party. We therefore did not need to retain. Should opposing party resume original opinion, we will retain.

Kit
I was in a terrible custody dispute with my ex. I was very upset and afraid of my ex. Rodd listened to everything I said and remembered everything I said. He was aggressive in court and used the information I gave him very well. We won the case and my ex has backed off.

anonymous
I wanted an easy divorce from my wife. She wanted a fight. Rodd and I discussed fair terms for a dissolution. Because he was pro active and stayed on top of the case, my wife and I finally reached an agreement and had a dissolution. I highly recommend Rodd.

anonymous
I hired Linda Lawrence because I have a business and I wanted to protect it in my divorce. Linda is top notch and knows about business finance and assets. I was able to keep my business and not have to pay my wife anything from it. Hire her.

Linda
I hired Linda Lawrence because I needed an aggressive attorney. Linda was able to stand up against the other attorney and was very aggressive in court. It was an expensive divorce case, but that was because the other attorney was very aggressive and Linda was very thorough. I had great results in my case and highly recommend Linda.

Joy
VIEW MORE TESTIMONIALS