Columbus Ohio Divorce & Family Law Attorneys
Founded in 1996, Lawrence Law Office serves the greater Columbus, Franklin county and Central Ohio areas. Divorce Attorney, Rodd S. Lawrence and Family Law Certified Specialist, Attorney Linda J. Lawrence, are the founding partners and focus on all aspects of divorce and family law.
As experienced Columbus, Ohio family law specialists, we understand the many issues facing today's couples and families. Whether you're ready to start your life with your partner or you're parting ways with someone, we're here to help you through the legal issues one step at a time. We're dedicated to serving you and obtaining positive results. Contact us today to schedule a confidential initial consultation with one of our attorneys.
When you work with us, you will have access to our vast network of experts, which include financial planners, CPAs, and more, who can all provide the professional advice you need at this difficult time. The advice of these experts is crucial when you are working through a legal issue. They can help you discover or value your assets, advise on the tax implications associated with property division, ensure that all debt is accounted for, and more. Combined with the advice and guidance of our knowledgeable attorneys, the support of these experts will ensure you not only resolve your legal issue quickly and efficiently, but that your future is protected, as well.
Our network of experts is not only expansive, but we also only work with the best, because we want to bring our clients the best service and experience possible. If professional advice is needed in your case, our experts will focus on the issue at hand so it can be resolved in a timely manner. This not only ensures that your case will proceed in an efficient manner, but also helps to cut your costs because you will never pay for a service you do not need. 
Our skilled attorneys also limit the costs for our clients by understanding business operations. While we will work with the experts when necessary, our attorneys also have the necessary experience reading and interpreting operating statements, annual reports, tax returns, and more. We can review these documents for you, or together with our experts to ensure you understand the full financial picture, and so we can determine with you the best way to move forward with your case.
In cases with disputes, we always start with negotiation, mediation and collaboration as an alternative to litigation. The litigation process is both costly in terms of time and money and is hard on every member of the family. When necessary we're not afraid to go to court and aggressively advocate on your behalf. Depending on the experts used in your case, they can also testify in your case on financial matters or other aspects of your case, which can help you achieve the desired result. We are dedicated to serving you and make sure that we're thoroughly prepared so that your case has a favorable outcome.
Had free consultation. Advice given was taken, and resulted in change of mind in the other/opposing party. We therefore did not need to retain. Should opposing party resume original opinion, we will retain.

Kit
I was in a terrible custody dispute with my ex. I was very upset and afraid of my ex. Rodd listened to everything I said and remembered everything I said. He was aggressive in court and used the information I gave him very well. We won the case and my ex has backed off.

anonymous
I wanted an easy divorce from my wife. She wanted a fight. Rodd and I discussed fair terms for a dissolution. Because he was pro active and stayed on top of the case, my wife and I finally reached an agreement and had a dissolution. I highly recommend Rodd.

anonymous
I hired Linda Lawrence because I have a business and I wanted to protect it in my divorce. Linda is top notch and knows about business finance and assets. I was able to keep my business and not have to pay my wife anything from it. Hire her.

Linda
I hired Linda Lawrence because I needed an aggressive attorney. Linda was able to stand up against the other attorney and was very aggressive in court. It was an expensive divorce case, but that was because the other attorney was very aggressive and Linda was very thorough. I had great results in my case and highly recommend Linda.

Joy
VIEW MORE TESTIMONIALS
The Lawrence Law Office Team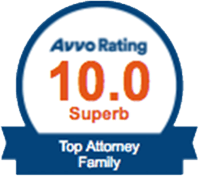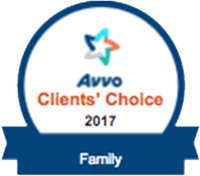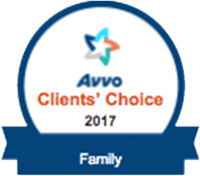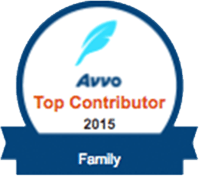 Attorney Rodd S. Lawrence received his Juris Doctorate from the University of Vanderbilt and was admitted to the both the Ohio Bar and the U.S. District Court Southern District of Ohio Bar in 1988. He's a member of the Columbus Bar Association, Ohio State Bar Association and the American Bar Association. He has more than 20 years of experience practicing real estate and small business law.
Attorney Linda J. Lawrence focuses on family law, including divorce, custody, visitation, adoption and prenuptial agreements, estate planning and corporate law. She's the author of a many articles on estate planning and family law issues.
Attorney Linda J. Lawrence received her Juris Doctorate from the University of Cincinnati in 1990 and is an Ohio State Bar Association Board Certified Family Law Specialist. She's active in the community and serves on the boards of numerous organizations including Grady Hospital Foundation, Franklin County Abused Children Advocacy Board, Lutheran Social Services of Ohio and Delaware Chamber of Commerce. Business First magazine has also listed her as one of the "40 Under 40" outstanding community and business leaders in Columbus. Attorneys Rodd S. and Linda J. Lawrence are the parents of four children.