Delaware, OH Stepparent Adoption Lawyers
Stepparent Adoption specialists with over 59 years of experience.
Delaware & Columbus attorneys helping with the stepparents adoption process
As blended families continue to become the norm in Columbus, Delaware, and the rest of Ohio, formalizing family bonds through the use of stepparent adoption has also increased in popularity. Not only can this proceeding be used to ensure a promise to take care of a child's financial and educational needs, but deciding to have a court recognize a stepparent's adoption can also often go a long way toward taking care of a child's emotional needs for love, stability, and acceptance.
At Lawrence Law Office, we find the decision to expand your family and formalize this decision through the stepparent adoption process not only the responsible thing to do but noble and exciting. Our Ohio adoption attorneys have more than two decades of experience handling these applications and all of the steps involved.
A Strong Background Handling Stepparent Adoptions
Although we see helping families grow through the adoption process to be one of the most fulfilling aspects of being a family law attorney, we also know that this is one of the most complicated areas of the law. Every detail has to be addressed in the children's best interests.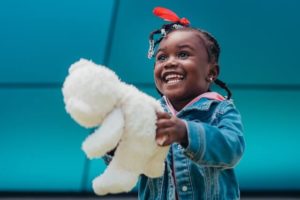 Stepparent adoption is designed to provide stepparents with legal custody of their stepchildren. If the stepchild's biological parent is alive, we can help you seek out this parent and help him or her take the appropriate action needed to consent to terminate parental rights so that the adoption process can move forward. Our law firm has a strong background in handling contested and uncontested stepparent adoptions. We know how to prove to the court that stepparent adoption is in the children's best interests.
We know that the adoption process can be overwhelming. Our law firm has the skills and legal resources to help guide you through the adoption process, making sure the critical details and deadlines are appropriately met. From filling out all of the paperwork correctly to preparing for home visits and appearing before the court for any hearings, we will be by your side every step of the way to help you navigate the process successfully.
Had free consultation. Advice given was taken, and resulted in change of mind in the other/opposing party. We therefore did not need to retain. Should opposing party resume original opinion, we will retain.

Kit
I was in a terrible custody dispute with my ex. I was very upset and afraid of my ex. Rodd listened to everything I said and remembered everything I said. He was aggressive in court and used the information I gave him very well. We won the case and my ex has backed off.

anonymous
I wanted an easy divorce from my wife. She wanted a fight. Rodd and I discussed fair terms for a dissolution. Because he was pro active and stayed on top of the case, my wife and I finally reached an agreement and had a dissolution. I highly recommend Rodd.

anonymous
I hired Linda Lawrence because I have a business and I wanted to protect it in my divorce. Linda is top notch and knows about business finance and assets. I was able to keep my business and not have to pay my wife anything from it. Hire her.

Linda
I hired Linda Lawrence because I needed an aggressive attorney. Linda was able to stand up against the other attorney and was very aggressive in court. It was an expensive divorce case, but that was because the other attorney was very aggressive and Linda was very thorough. I had great results in my case and highly recommend Linda.

Joy
VIEW MORE TESTIMONIALS
Contact Our Experienced Ohio Adoptions Attorneys
We are committed to helping families legally unite through the stepparent adoption process. From Delaware or Columbus, our attorneys assist Ohio clients from the following cities and counties: New Albany, Westerville, Worthington, Powell, Dublin, Lewis Center, Shawnee Hills, Hilliard, Upper Arlington, Marysville, Sunbury, Ostrander, Waldo, Plain City, Centerburg, Franklin County, Delaware County, Marion County, Morrow County, Union County and Knox County. Call 740-363-0990 today to schedule a confidential consultation to discuss your needs, questions and concerns. Visa and MasterCard are accepted.
Contact us