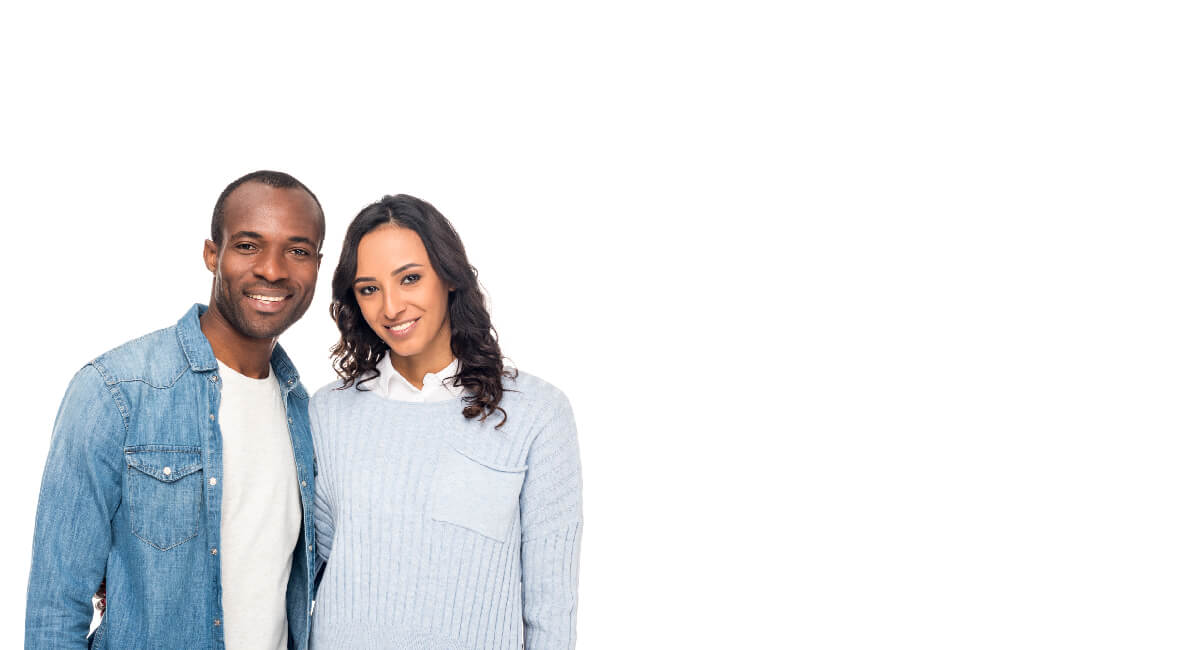 Prenuptial Agreement Attorneys in Delaware, Ohio
Prenuptial Agreement specialists with OVER 63 YEARS of experience.
One of the most misunderstood areas of family law is the value that prenuptial agreements can have for couples who want to be on the same page before entering into marriage. Learning about these legal instruments from a knowledgeable attorney can help you make wise decisions and bring much-needed peace of mind.
What Is A Premarital Agreement?
A prenuptial agreement is a contract drafted between two people that intend to get married. Typically, these contracts resolve issues such as property division, spousal support, and more in the event that the two people get a divorce. Prenuptial agreements must be in writing, couples can agree to almost anything they want to within the contract. However, premarital agreements are not effective until the couple has gotten married.
Postnuptial agreements are very similar to prenuptial agreements in the way that they can outline certain terms in case of divorce. However, postnuptial agreements are not drafted until a couple is already married. Common reasons for entering into a postnuptial agreement often include one spouse starting a business they want to protect, or when one spouse receives a substantial inheritance while they are still married.
What Can A Premarital Agreement Include?
Ohio family law and prenuptial agreement attorney, Linda Lawrence is a Certified Specialist in Family Relations Law and the founder of Lawrence Law Firm with offices in Columbus and Delaware, Ohio. This additional level of experience and certification provides our clients with the security of knowing they are working with a specialist in all areas of family relations law in Ohio. A prenuptial agreement can help couples with all types of issues, including:
Protecting children from previous marriages in terms of inheritance rights and other issues
Clarifying if there are specific assets that should remain separate property, including investment accounts, personal property or other items that should be excluded from property division if a divorce occurs
Preserving business stability for a company you own or have an interest in if a marriage should end
If one person has considerable debt, the other person can articulate terms that will prevent his or her assets from being used to satisfy those debts
What Can A Premarital Agreement Not Include?
Although premarital agreements can include just about anything that is important to the couple, there are certain issues these contracts cannot resolve. The two terms that you generally cannot include in a premarital agreement are child custody and child support. Still, Ohio law does allow parents to include responsibilities for basic child care in a premarital agreement. For example, a couple may wish to include in their agreement a provision that one spouse will continue to pay for the maintenance of the family home until all children are no longer minors.
Still, premarital agreements cannot include schedules for visitation in regards to child custody, nor can they include amounts of child support one parent is responsible for paying. In Ohio, as in most other states, these decisions are left to a family law judge. When making these decisions, a judge will only consider what is in the best interests of the child. Decisions about child support and the amount paid are determined using a specific formula.
Why Draft A Premarital Agreement?
Not only can a prenuptial agreement help couples improve communication skills, but it can help ensure that everyone is on the same page before entering into marriage. This can strengthen the bond between a couple and help calm children or other relatives who may be worried about certain issues. A prenuptial agreement can also go a long way toward preventing acrimony if a marriage does unfortunately end.
Our lawyers take the time to learn all about your relationships and your needs. We will explain what can and cannot be included in a prenup and help you execute an agreement that accomplishes your goals.
At our offices in Delaware and Columbus, we recognize the need to find amicable solutions to your family law matters. We see negotiation, mediation, and a collaborative approach as alternatives to the emotional and financial costs of litigation. A prenuptial agreement can go a long way toward preventing animosity and going to court.
Enforcing A Prenuptial Agreement
Ohio is unlike other states in the way that it has not adopted the Uniform Prenuptial Agreement Act (UPAA). Instead, these contracts are governed by state law. Under this law, a premarital agreement must be in writing and each party must sign it. The couple must also reach an agreement prior to their wedding, although postnuptial agreements are possible. When these criteria have been met, the Ohio family courts will generally enforce a prenuptial agreement as long as the following conditions apply:
Each spouse has entered into the agreement voluntarily and of their own free will
Each spouse has fully disclosed their assets and liabilities, including their debts
Each spouse understands the value and nature of property owned by the other party
The terms of the agreement do not encourage divorce, and
The contract is reasonably fair to both parties
Prenuptial agreements cannot be unconscionable, which means they cannot heavily favor one side more than the other. Each spouse must also sign the contract willingly and not while under duress. It is for this reason that it is always best to draft and sign a prenuptial agreement well before the wedding, usually several months. If you do not, the other side could use it to argue they signed it under duress and a judge will not enforce it.
Why Do You Need A Lawyer For A Prenuptial Agreement?
As with any other legal agreement, you do not necessarily need to work with an Ohio family lawyer when drafting a prenuptial agreement. However, seeking the knowledgeable and valuable advice of an attorney will ensure your rights are protected, and that the agreement is fair and will be deemed enforceable by the court.
At Lawrence Law Office, our knowledgeable attorneys have extensive experience working on high asset divorce cases, which almost always include a prenuptial agreement. Our knowledge on family law will help ensure your agreement is fair and that it touches on all relevant issues, and does not include those in which may deem the contract unenforceable. We also have the necessary experience with business law, which includes drafting contracts that are fair and very difficult, if not impossible, to challenge. All of this will help you get a strong agreement that can outline the different terms of your divorce, which can also make the process much quicker and easier.
When drafting your agreement, we will also reach out to our extensive network of financial planners, CPAs, and other professionals that can help with your divorce. These experts are often an important part of the contract-drafting process. A financial planner can advise on a lower-earning spouse's ability to re-enter the workforce, and their appropriate earning potential when making decisions on spousal support and more. A CPA may also be necessary when determining the value of a business, which is a big decision as it often drives other property division decisions.
We already have this network in place, which makes drafting your prenuptial agreement even easier and faster, so you can move forward with more exciting arrangements, such as planning your wedding! When you need sound legal advice, you need to speak to our skilled attorneys at Lawrence Law Office.
Client Review
The place to go.
Lawrence Law Office is the place to go if you need expert and experienced legal counsel. Very knowledgeable about the court system. Been around along time. I highly recommend them!
Stephen
Contact Us with Questions on Prenuptial Agreements in Ohio
We offer a client-driven approach to protect your rights and your children's best interests at every turn possible. With offices in Delaware and in Columbus, our attorneys work with clients on prenuptial agreements in the following cities and counties: New Albany, Westerville, Worthington, Powell, Dublin, Lewis Center, Shawnee Hills, Hilliard, Upper Arlington, Marysville, Sunbury, Ostrander, Waldo, Plain City, Centerburg, Franklin County, Delaware County, Marion County, Morrow County, Union County, and Knox County. Contact our Ohio family law firm today to schedule a confidential consultation. Visa and MasterCard are accepted. Call us today at 614-228-3664.