Spousal Support & Alimony
Serving the greater Columbus, Franklin county and Central Ohio areas.
Schedule a consultation
Spousal Support & Alimony Attorney in Delaware Ohio
Spousal Support & Alimony specialists with over 59 years of experience.
OHio Spousal Support & Alimony Lawyers
In Ohio, alimony or spousal support is not a right or a guaranteed part of any divorce agreement. In fact, spousal support is a very subjective aspect of divorce and what the parties agree to or what a particular judge decides to award can vary greatly. It is important to hire an attorney who will aggressively protect your rights and advocate in your best interest if you want to ensure that you do not end up paying an unreasonable amount.
Our attorneys at Lawrence Law Office have a strong background when it comes to protecting clients from paying spousal support to financially independent ex-spouses. We efficiently work toward fair settlements and outcomes that protect our clients' financial interests.
We Can Help You With Spousal Support Petitions
We can help analyze your situation to see what type of spousal support award, if any, should be incorporated into a divorce agreement. We will help you negotiate all of the terms, including:
If any alimony should be paid while the divorce is being finalized
If spousal support should be waived in light of certain assets being awarded as part of property division
How long the payments will continue after the divorce is granted
Under what conditions spousal support should terminate, including if the receiving party begins cohabiting with a new partner or remarries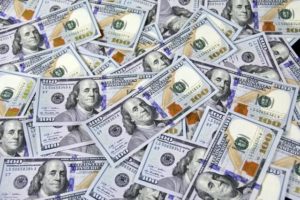 Another important factor to consider is that spousal support may be deductible from income tax for the payor and is required as "included income" for the payee. In some cases, including high-asset divorce cases, intricate negotiations may be necessary to determine the most equitable and favorable settlement that takes into account these tax implications.
Because spousal support is very flexible, we will work hard to limit your liability. We often find that we can arrive at creative solutions that benefit our clients using alternative methods of dispute resolution such as mediation, negotiation, or collaborative law. However, if we cannot arrive at fair terms, we will present arguments at trial clearly outlining what limits and amounts you believe should be placed on any spousal support that may be awarded.
Spousal support is never clear cut or a definite, infinite entitlement. Even after it is awarded, if you or your ex-spouse's experience a substantial change of circumstances, such as a loss of income or job, alimony can be modified. Our legal team is available to help you whenever you need us, whether you are looking to establish spousal support or need to modify your agreement.
Had free consultation. Advice given was taken, and resulted in change of mind in the other/opposing party. We therefore did not need to retain. Should opposing party resume original opinion, we will retain.

Kit
I was in a terrible custody dispute with my ex. I was very upset and afraid of my ex. Rodd listened to everything I said and remembered everything I said. He was aggressive in court and used the information I gave him very well. We won the case and my ex has backed off.

anonymous
I wanted an easy divorce from my wife. She wanted a fight. Rodd and I discussed fair terms for a dissolution. Because he was pro active and stayed on top of the case, my wife and I finally reached an agreement and had a dissolution. I highly recommend Rodd.

anonymous
I hired Linda Lawrence because I have a business and I wanted to protect it in my divorce. Linda is top notch and knows about business finance and assets. I was able to keep my business and not have to pay my wife anything from it. Hire her.

Linda
I hired Linda Lawrence because I needed an aggressive attorney. Linda was able to stand up against the other attorney and was very aggressive in court. It was an expensive divorce case, but that was because the other attorney was very aggressive and Linda was very thorough. I had great results in my case and highly recommend Linda.

Joy
VIEW MORE TESTIMONIALS
Contact Our Skilled Delaware Spousal Support Attorneys
From our offices in Columbus & Delaware, The Lawrence Law Office serves clients throughout Ohio with spousal support and alimony services in the following cities and counties: New Albany, Westerville, Worthington, Powell, Dublin, Lewis Center, Shawnee Hills, Hilliard, Upper Arlington, Marysville, Sunbury, Ostrander, Waldo, Plain City, Centerburg, Franklin County, Delaware County, Marion County, Morrow County, Union County and Knox CountyCall 740-363-0990 to gain the financial protection you need. Visa and MasterCard are accepted.
Contact us