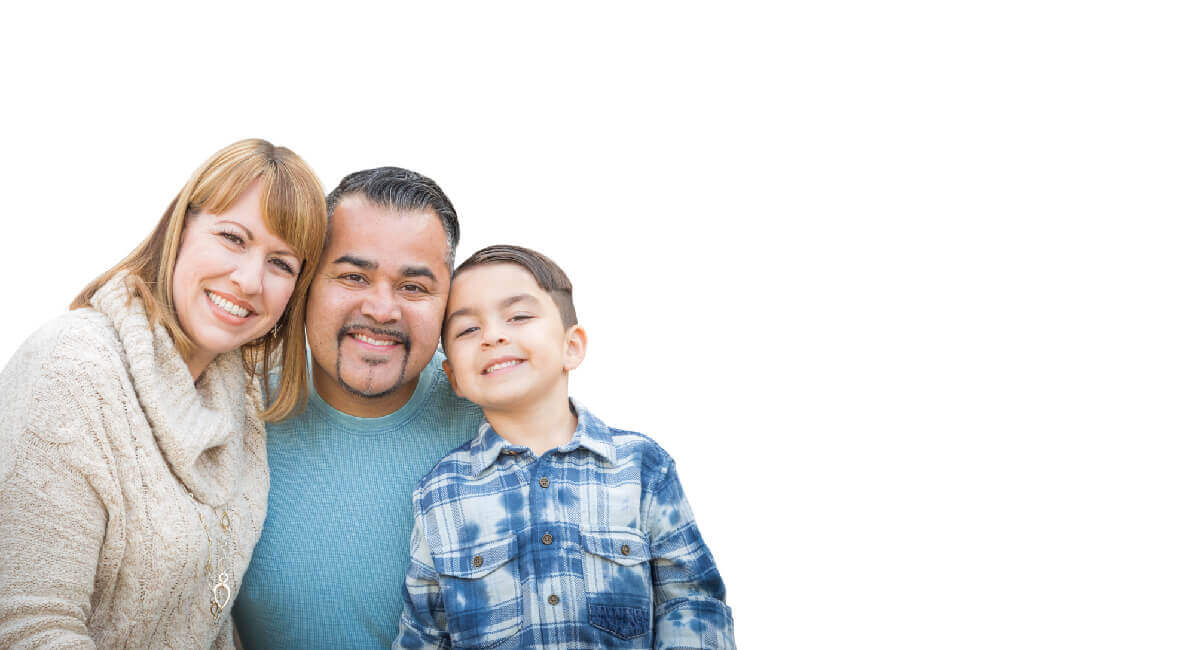 Columbus Ohio Family Law Attorneys
Family Law specialists with OVER 63 YEARS of experience.
When many people think of family law, they think of divorce. While that's a large part of what family lawyers do, it doesn't quite tell the entire story. Indeed, even on the topic of divorce, there are a number of approaches and options that don't involve the courtroom. If you need family law guidance, you deserve representation from a compassionate family law attorney who will put time and resources into your case.
At the Lawrence Law Office, our Columbus family law attorneys are focused on helping our clients find reliable, effective solutions that fully protect their rights. We provide Columbus, OH couples a variety of family law services for couples who are either building or dissolving their marriages. To schedule a strictly confidential initial consultation with an experienced family lawyer, please do not hesitate to call our Columbus law office today.
Family Law Services We Offer in Columbus, Ohio
The Lawrence Law Firm provides a full range of family law services to clients in Columbus and throughout Central Ohio. Family attorneys Rodd S. Lawrence and Linda J. Lawrence both have the knowledge and experience that you can count on to get results. Along with other types of family law cases, our Columbus attorneys can assist you with:
How To Settle Your Case Out Of Court
Family law issues are some of the most difficult to resolve. This is because each case focuses on very personal relationships, and that can lead to feelings of anger, resentment, and frustration. While these are difficult emotions to work through when trying to resolve your legal issue, it does not mean that you will have to go to court and let a judge decide. In fact, there are many options for resolving your case outside of the courtroom, and they include:
A negotiated settlement: Whether you are dissolving a marriage or need to modify your child support payments, you can negotiate a settlement with the other party and keep the matter out of court. It is best to work with a Columbus family law attorney that has the necessary experience when entering into these negotiations.
Mediation: Whether you are working with an attorney that is a certified mediator, or your lawyer finds an appropriate mediator for you, mediation is a great way to resolve your family law issue. During mediation, you and the other party will meet with a mediator, who is a neutral third party that is only there to help foster compromise and communication between you and your spouse.
Collaborative law: The collaborative law process allows you and the other party to meet with each of your attorneys. The attorneys will try to negotiate a settlement with the other side, while always ensuring your rights and best interests are protected.
It is important to note that even when you are able to reach an agreement with your spouse or the other party, the agreement must still be submitted to the court in most cases, such as if you are modifying child support payments. A judge must approve the final agreement and issue a court order, which is then final and legally binding. There are serious consequences for anyone that violates a court order, including being found in contempt of court.
Understanding Family Law
Understanding Ohio Paternity Laws
In the State of Ohio, paternity establishes the father's right to visitation and the mother's right to child support. In some cases, it may not be apparent to a father that they are, in fact, the father of a child. Sometimes a mother needs to press the issue when a man claims a child she does not want him to see or requires the support of a reluctant father. Sometimes it's the father who wants to establish or deny paternity. In these cases, the aim is to either establish or deny that a father has legal rights to a child or a mother has a legal right to child support.
Ohio paternity laws are complex. An unmarried mother is presumed the child's residential guardians. Fathers may need to press the issue legally to gain access to the child. In addition, a mother may need to force the issue with a father who denies paternity. Lawrence Law Office can help with these issues.
Ohio Law and Prenuptial Agreements
Those who decide on prenuptial agreements may be surprised to know that the must be drafted according to Ohio law in order to be enforceable. When drafting a prenuptial agreement, you and your future spouse must disclose all of your assets, holdings, and property. You must also disclose your debts. Though Ohio law does not require it, attorneys for both spouses should review the agreement to ensure that it is fair. In addition, two witnesses must be present for the agreement to be legally valid.
The Lawrence Law Office of Columbus, Ohio can help with this process.
Ohio Law and Stepparent Adoption
More and more families are realizing that love is better the second time around. Mixed families have increased, and with them, the need for formal legal arrangements to be reached between stepparents and the children they are inheriting in their new families. These agreements establish a legal parent/guardian relationship between parents and their children.
The team at the Lawrence Law Office can help mixed families establish their legal guardianship over the newest members of their family.
Understanding the Adoption Process in Columbus
Family law attorneys also help families adopt children. In fact, it's one of the best parts of our job. While the process of adoption is quite complicated and parents are expected to be prepared for the reality of bringing a child into their home, our attorneys can help facilitate the process. We will ensure that you have all your information in order and navigate the complex legal system that transfers guardianship of a child to a parent.
How Grandparents can Secure Visitation Rights
Divorce is hard on everyone, regardless of whether or not it is for the best. Sometimes grandparents fear that they will be left out when custody comes before the bench. We believe that it's in a child's best interests to maintain stable relationships with both sides of the family. We can help grandparents establish their rights to visitation.
How Mediation Services work for Columbus Residents
Linda Lawrence is an OSBA certified specialist, a distinction granted to a few attorneys in certain areas of practice. Throughout her career, she has dedicated herself to family law in the State of Ohio.
As a mediator, Linda Lawrence provides a dispute resolution tool for former couples who need to hammer out post-divorce arrangements. This is often better for the children because the process is not as adversarial and tends to be resolved quicker. It's also more cost-effective for the parents.
Mediation offers parents a chance to reach agreements outside of the courtroom where they run the risk of completely losing control of the situation. Lawrence Law Office can help make important arrangements between you and your former spouse without involving the courts and a judge.
Why Rely On Columbus Family Lawyers at the Lawrence Law Office
Family law cases are complex and sensitive. You need a legal advocate who you can trust to help you navigate the process and protect your rights. At the Lawrence Law Office, our family law attorneys have over 60 years of relevant legal experience. We will help you find the best solution. When you call our Columbus office, you have will have a chance to speak to an experienced Ohio family lawyer who can:
Listen to your story and explain your options;
Answer any questions you have about family law in Ohio;
Organize and handle all documents and paperwork; and
Help you take the appropriate action to get the best possible outcome.
We know that no two family law cases are identical. One-size-fits-all approaches are not good enough for your family. You deserve personalized representation from a Columbus family lawyer who will take the time to listen to your story. Our law firm is committed to helping each and every client find the solution that works best for their unique needs.
Client Review
The place to go.
Lawrence Law Office is the place to go if you need expert and experienced legal counsel. Very knowledgeable about the court system. Been around along time. I highly recommend them!
Stephen
Contact a Family Law Attorney in Columbus Today
At Lawrence Law Office, our Columbus family lawyers are standing by, ready to advocate for your interests. If you need help meditating your divorce, need to make arrangements for an adoption, need to put your new spouse's guardianship rights in writing, or need to establish paternity, or need guidance with any other legal matter, we can help. Give us a call or contact us online and we can begin discussing your situation today. From our law office in Columbus, we represent clients throughout Central Ohio, including in Franklin County, Delaware County, Union County, Madison County, and Knox County.