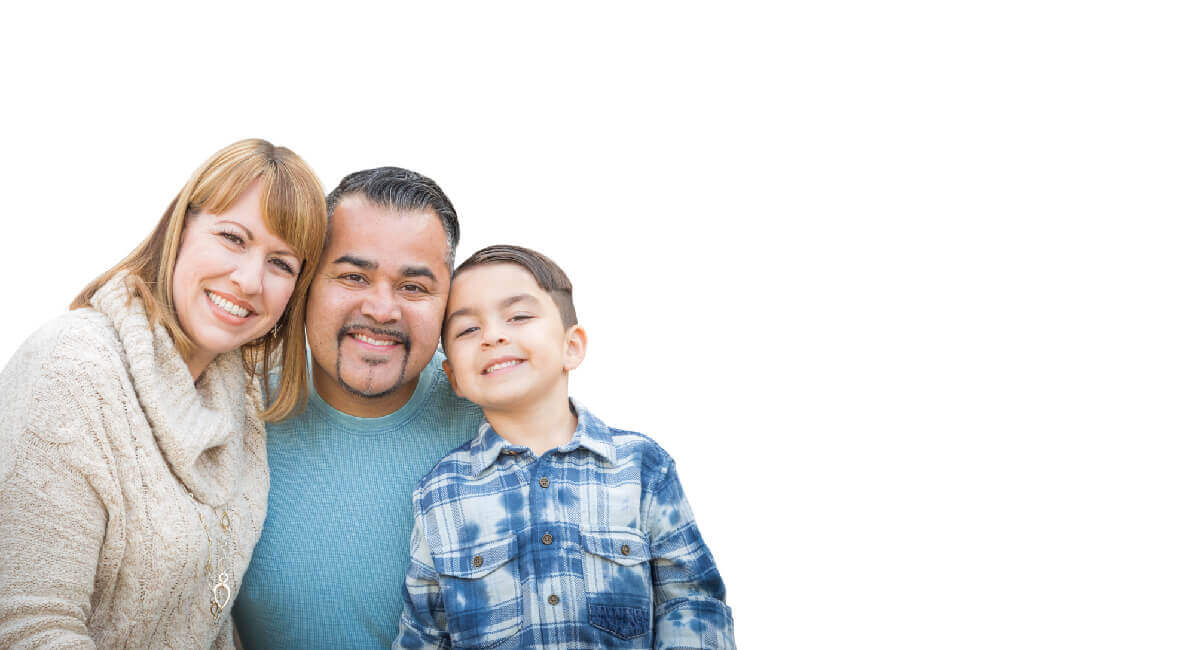 Columbus Ohio Adoption Attorneys
Family Law specialists with OVER 63 YEARS of experience.
Family law attorneys are most well known for litigating divorces. As portrayed in T.V. and movies, two embattled spouses go head-to-head in the courtroom to settle serious issues of custody, property division, and spousal support. While that is a part of what family law attorneys do, it's not as big a part of it as you might think.
One of the things that you won't see dramatized nearly as often is helping couples adopt children. Family law attorneys help couples through the often frustrating process of adoption. If your family is looking to adopt, the Lawrence Law Office can help you through the process. Give us a call or talk to us online for more information.
Different Kinds of Adoption
Adoption is a bit of an umbrella term that describes a number of different scenarios. Firstly, it describes parents seeking out children from adoption agencies or directly from mothers who don't want to raise the children on their own. Alternatively, there are some other situations that are also covered by adoption. These include:
stepparent adoption,
Grandparent adoption,
Foster parent adoption,
Agency adoption,
Private adoption,
Interstate adoption,
International adoption,
And single parent adoption.
What is a Private Adoption?
Private adoption is usually much quicker and agency adoption as it involves an attorney working on behalf an adopting couple. The birth parent or parents usually have their own attorney. They relinquish their rights to the child directly to the adopting parents in court. They can also be involved in the selection process of the adopting parents.
Attorneys are also involved in the process of recruiting parents willing to adopt and setting them up with parents who are looking to adopt. While a home study is still required for the adoption process, there are fewer requirements put on parents. In some cases, adoption agencies put their own requirements on adopting parents and this makes it more difficult for them to adopt. In some cases, this will drive up the overall cost of adoption as well.
In a private adoption, the transfer of custody is conducted between the biological parents and the adopting parents. Other than those mandated by the state, there are no other requirements placed on the parents other than that they are a good match for biological parents.
Private Adoption
The process of private adoption is quite simple. You will submit a profile to your attorney and this profile will be shown to parents looking to give their child up for adoption. With an attorney, you will gain access to legal counsel on what a social worker will be looking for during a home study, how to develop your profile, and tips on networking. Adoption agencies do not provide this kind of information.
Agency Adoption by Contrast
Agency adoption is not without its benefits. You will still require an attorney, but the agency will provide you with access to parenting resources and social workers who can provide very useful advice on the process of raising children. This can include interracial adoptions, children who were born with certain disabilities, children who were born to parents that drank or did drugs and more. An attorney can still refer you to social workers willing to provide you with this information, but an agency will likely require you to sit through lectures on the topic.
Stepparent Adoption
In many cases, children born to mothers who are not married will later marry. In order for the stepparent to have legal rights to the child, they will need to adopt the child as their own. If a stepparent wants to adopt a child, it could be contested by a biological parent. That is because the biological parent forfeits any rights they had to the child prior to the adoption. On the other hand, they also forfeit responsibilities to the child. The Lawrence Law Office can help stepparents through this process.
Grandparent Adoption
Grandparents can adopt children when neither parent is able. But Ohio requires grandparents to pass a home study conducted by a social worker. In addition, the grandparents may also be required to take other steps during the adoption process. The Columbus, Ohio adoption lawyers at the Lawrence Law Office can help.
Other Kinds of Adoption
A number of factors can complicate an adoption including whether the parent is adopting a child from another state, another country, or is unmarried at the time of the adoption. In addition, gay parents have a right to adopt but may face some difficulties with the process.
Client Review
The place to go.
Lawrence Law Office is the place to go if you need expert and experienced legal counsel. Very knowledgeable about the court system. Been around along time. I highly recommend them!
Stephen
The Lawrence Law Office Can Help
Contact us today if you're interested in the process of adoption. Our adoption attorneys in Columbus have successfully matched Columbus parents with sons and daughters. Give us a call or talk to us online for more information.