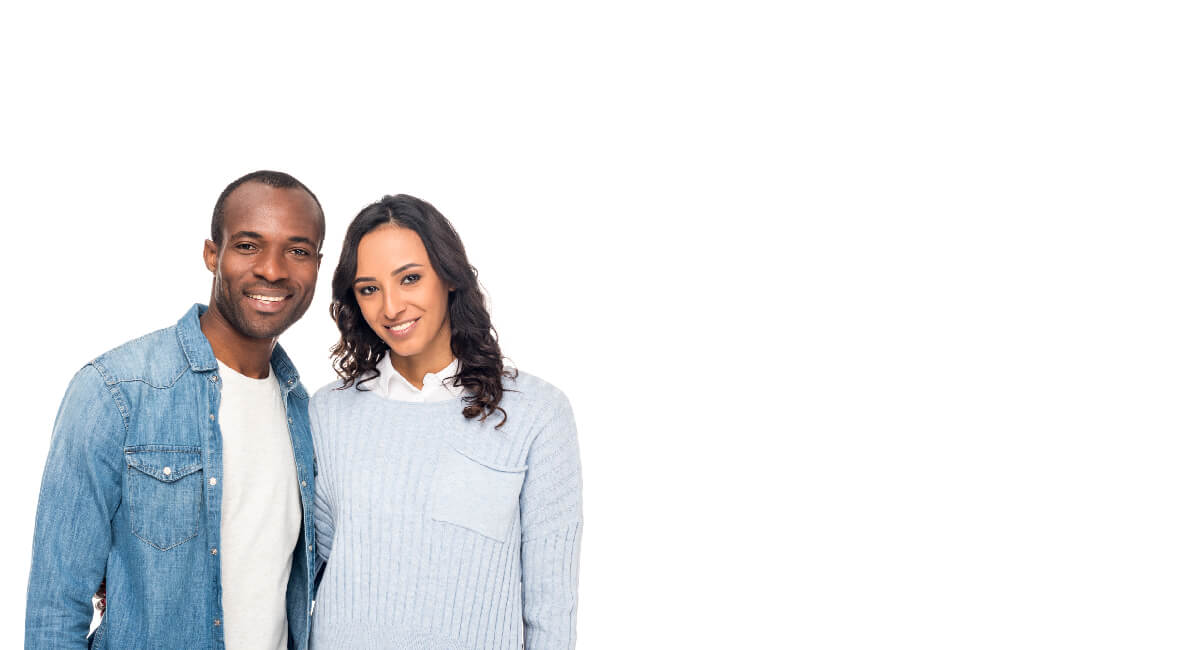 Prenuptial Agreements
Serving the greater Columbus, Franklin county and Central Ohio areas.
Schedule a consultation
Prenuptial Agreement Attorney in Columbus, Ohio
Prenuptial Agreement specialists with OVER 63 YEARS of experience.
Prenuptial agreements are a tough subject to broach. But for some couples, they make a lot of sense—especially those that have spent their lives building a business. They might be interested in protecting that business from being considered community property in a divorce. If it does become community property, then it would be subject to equitable division according to Ohio's laws.
On the other hand, it's not the most romantic gesture in the world and there are other options, including postnuptial agreements. Nonetheless, for those that are looking to protect certain business interests or investments, prenuptial agreements offer them the best way to do so. As such, it is important to understand the basics of prenuptial agreements, including what they are and how they work.
What is a Prenuptial Agreement?
A prenuptial agreement is fundamentally a contract that is signed by both parties prior to a marriage. Prenuptial agreements can contain any number of stipulations. These include:
What constitutes separate/personal property;
And what (if any) amount of debt one spouse inherits from another.
Again, the idea of a prenuptial agreement is to protect your already acquired assets from being commingled as marital assets.
What Can You Include in a Prenuptial Agreement?
Anything can be included in a prenuptial agreement. The question is: will it be enforceable. There are some provisions that are enforceable while there are others that are not. For instance, you can include any of the following in your prenuptial agreement:
Separate vs. marital property. There are some laws already in place in Ohio governing what is considered separate and marital property. Typically, any property accrued during the marriage is considered marital property. However, if you have a smaller business before entering the marriage that accrues a great deal of value during the marriage, the greater portion of the business would be considered marital property and thus subject to division. A prenuptial agreement can prevent this.
Saving & spending. A prenuptial agreement can partition earnings as well as devising a means of saving for retirement together.
Financial obligations. A prenuptial agreement can assign financial obligations to one or both partners.
Children from previous marriages. Ensuring the rights of children from previous marriages can be handled in a prenuptial agreement.
Family property and heirlooms. A prenuptial agreement can secure property that has sentimental value from becoming marital property.
Estate plans. Prenuptial agreements can be used to enforce estate plans.
What Can't You Include in a Prenuptial Agreement?
You can include anything in a prenuptial agreement, but there are some provisions that the courts simply won't recognize. In other cases, there is some gray area.
First, let's handle the gray area.
Alimony or spousal support. The courts will generally recognize establishing a limit on spousal support under some circumstances. The courts will not recognize a provision that entitles one spouse to no spousal support at all. In addition, the court will not recognize "unconscionable" clauses in a prenuptial agreement including those that are meant to punish a spouse in a divorce.
Property distribution in a divorce proceeding. Every state has laws governing the distribution of marital property. Anything you want to protect must be protected in either a marital agreement or a prenuptial agreement and it must be equitable under the law.
Infidelity clauses. Most courts might be remiss about enforcing an infidelity clause, but they can be included in a prenuptial agreement. Whether or not they can be enforced is difficult to say and will likely be considered on a case-by-case basis.
Other terms in a prenuptial agreement will simply be ignored by the court. In other words, there is no way to enforce clauses that absolve one person in a marriage from certain kinds of responsibilities. These include:
Alimony. One spouse cannot force the other spouse to waive their right to spousal support in a prenup.
Child support. One spouse cannot force the other to waive their right to child support under any circumstances. It's simply not allowed.
Child custody. Prenuptial agreements cannot make any decisions regarding child custody. That is for the courts to decide.
Rules concerning personal matters. You cannot prevent your mother-in-law from visiting on Christmas in a prenuptial agreement. The courts only recognize financial matters.
Is A Prenuptial Agreement Useful During A High Asset Divorce?
Prenuptial agreements today are no longer only for the wealthy, but these documents are particularly useful in high asset divorce cases. A prenup will clearly outline the assets considered separate property, and those that are considered marital property. Without a prenuptial agreement, these lines can become very blurry, and much of the divorce process is spent identifying what property is subject to division. In addition to what property can be divided, a prenup can also outline how certain assets will be divided, which may require a more creative solution than what a judge may decide.
A prenuptial agreement can also outline how much spousal support someone may pay after divorce, or a lower-earning spouse may waive their right to spousal support. As long as the prenup is deemed valid by the court, this can save the higher-earning spouse hundreds of thousands of dollars in the future.
Prenups can also help you save money if your spouse agrees to accept a fixed amount in property division, which is less than what a judge may award. Judges are not required to divide marital property entirely equally, but they will usually come as close as possible to it. Without a prenuptial agreement, it is uncommon to see an unbalanced division of property. Still, it is important to know that when a premarital agreement largely favors one party and will leave the other spouse without financial support, a judge may deem it invalid.
A prenuptial agreement attorney in Columbus, Ohio can help you draft a prenuptial agreement that will be deemed enforceable by the court and that will protect your interests in a high net worth divorce. When complex issues are involved, a lawyer may also reach out to their network of experts, such as brokers and financial experts, that can help value assets outlined within the prenuptial agreement.
Can I Invalidate a Prenuptial Agreement?
Sometimes, but it's not easy. In order to invalidate the agreement, one individual would need to prove that they were not in sound mind when they signed the agreement or they did so under duress or coercion. In addition, if the agreement was fraudulent for some reason, it would not be enforceable. If the agreement was not properly prepared or filed, its provisions may be unenforceable.
Validity of Prenuptial Agreements
While not every couple finds that they need to enter into a prenuptial agreement, there are many benefits to doing so. Not only are assets and debts put on the table to be discussed prior to entering into a legal contract that integrates a majority of the couple's property, but the couple is able to sort out any differences or misunderstandings they may have about either debt of one party or assets of one party. Many couples who come into a marriage with rights to a family business or assets seek to ensure, commonly at the direction of the family, that will not become either shared or sole ownership of the other spouse in the event of a dissolution of the marriage.
In Ohio, to have a valid prenuptial agreement, both parties must disclose all of the property they own prior to signing the agreement, in order to ensure both are fully informed. In addition to listing assets, both must list any debts they are bringing to the marriage. Although having an attorney draft or review the agreement is not legally mandatory, it gives the notion of separate and uninfluenced decision-making by each party. If you and your spouse do decide to enlist the assistance of an attorney, make sure it is not the same attorney or any two that have a common interest. Once the contract's terms have been agreed upon, each spouse must sign the agreement in the presence of the other, along with two witnesses.
Another way prenuptial agreements get a bad reputation is by one spouse presenting a contract to the other a week or even a day before the marriage, wanting them to sign it immediately. This kind of behavior can render the contract unenforceable in court. The more time that is given for the parties to discuss, amend, and come to an agreement, the more likely the court is going to find the document to be enforceable.
Client Review
The place to go.
Lawrence Law Office is the place to go if you need expert and experienced legal counsel. Very knowledgeable about the court system. Been around along time. I highly recommend them!
Stephen