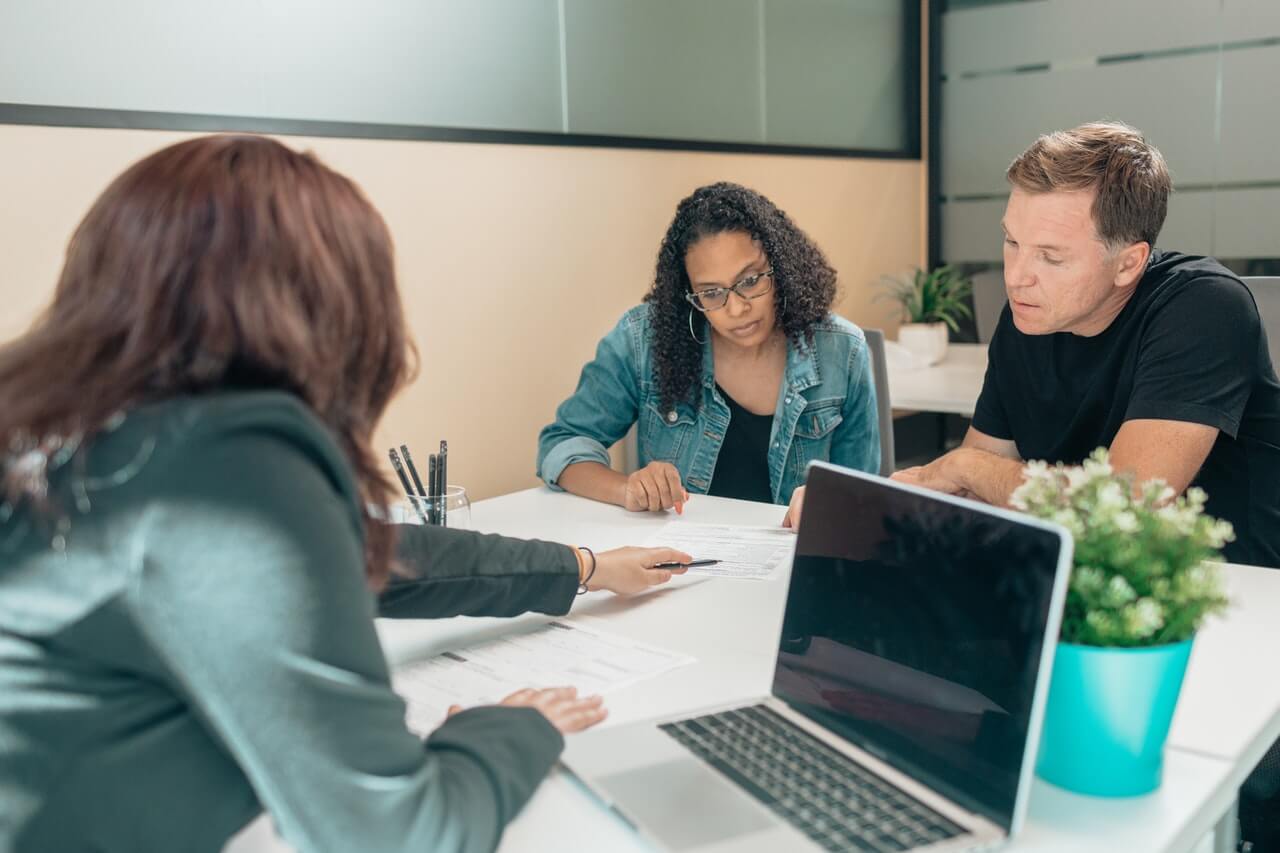 Do We Both Need Our Own Ohio Divorce Attorney?
Family Law specialists with OVER 63 YEARS of experience.
Ohio Divorce Lawyers Serving Parties in Divorce Cases Throughout the State
When you are planning to file for divorce, and both you and your spouse have reached this decision after months or even years of contemplation, you are likely thinking about ways of saving money and ensuring that the process goes as quickly and smoothly as possible. As such, you might have spoken with your spouse about hiring a single divorce lawyer so that the divorce can be finalized faster and so that you will not end up in a situation where your opposing lawyers engage in lengthy negotiations with one another during your divorce case. Yet it is critical for you to know this: you and your spouse cannot share a divorce attorney in your divorce case.
Sharing a lawyer is not in line with ethical practices for divorce attorneys in Ohio, and even if you could share a divorce lawyer, complications and problems would most likely arise. And before you start thinking it might make sense to go without a lawyer since your spouse already has one, we want to emphasize just how essential it is to have an experienced Ohio divorce lawyer on your side during your case. Even if you think your divorce is likely to be uncontested and straightforward, failing to hire an attorney can cost you financially and emotionally in the long run. Our Ohio divorce lawyers are here to help.
Conflict of Interest Even in an Uncontested Divorce
When you are inquiring about whether you and your spouse both need your own Ohio divorce lawyer because you are wondering about the possibility of sharing a lawyer, you should know, first and foremost, that this kind of "sharing" of counsel would present a conflict of interest and would present an ethical issue for the lawyer. We understand why you might be thinking it could make sense to share a divorce lawyer with your spouse. For example, you and your spouse might have reached an agreement about all aspects of your case (and may be moving forward with a dissolution of marriage as opposed to a divorce under Ohio law), and you might be thinking about how you could save money by hiring just one lawyer. In short, the divorce process in Ohio does not work this way. You and your spouse cannot share a lawyer.  
Remember That You And Your Spouse Are Opposing Parties in the Divorce Suit
It is essential to remember that you and your spouse will be opposing parties in the divorce suit. Accordingly, if you were thinking about the possibility of sharing a lawyer—even if it did not present a conflict of interest and an ethical problem for the attorney—it would not be a good idea for one party in a lawsuit to share an attorney with the party on the other side. Attorneys represent and advocate for clients in proceedings, and the legal system is not designed for a single attorney to advocate for parties on both sides of the case at the same time.
Many spouses have a lawyer with whom they have worked before as a couple, such as in a real estate purchase or in developing an estate plan that includes wills and trusts. It can be natural to want to stick with that attorney for any other legal matters that arise, including your divorce. You should keep in mind that, even if you really enjoyed working with this particular lawyer, a lawyer who specializes in real estate law or estate planning likely will not have the expertise you will want for your divorce case.
Going Without an Attorney Can Be a Big Mistake
If you cannot share a lawyer with your spouse, you might be thinking about going without an attorney, especially if it does not seem as though many divorce issues will be in dispute. However, going without a lawyer can be an enormous mistake, particularly if an issue that you thought was resolved becomes disputed, such as the issue of spousal support or a question concerning child custody. When your spouse has an attorney but you do not, your spouse can have an unfair advantage over you in the divorce case because his or her lawyer will have experience handling divorce cases in Ohio.
Client Review
The place to go.
Lawrence Law Office is the place to go if you need expert and experienced legal counsel. Very knowledgeable about the court system. Been around along time. I highly recommend them!
Stephen
Learn More from an Ohio Divorce Lawyer
If you are planning to file for divorce or your spouse has already filed, now is the time to seek advice from an experienced Ohio divorce lawyer about your case. One of the advocates at our firm can assess the particular facts of your case and help you to develop a plan for moving forward with issues like property division, spousal support, and child custody. Contact the Lawrence Law Office today for more information.