Adopting allows you to offer stability to a child in need while helping your own family grow. Regardless of the type of adoption (step-parent, grandparent, or through an agency), the process can be an extremely rewarding experience. While the process for legally finalizing any type of adoption can be stressful and time-consuming, as well, there are a few pieces of advice that are helpful to all parents. Following this essential advice for first-time adoptive parents can make navigating through the process easier for everyone involved.
Make a Realistic Plan for Financing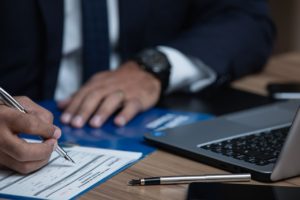 Adoption is not always cheap, and funding may become difficult at an unexpected moment.  Prior to fully engross yourself in the process, make sure you are prepared to finance it.  Contact adoption foundations in your area, explore adoption grants and even talk to people in your personal or professional circles.
Doing all of this in addition to seeking loans and relying on savings will give you a good idea of how much money you actually have available to complete your adoption. It is best to research sources of funds that are not guaranteed first instead of assuming the money will be available after you exhaust the funds you already have.
Discuss Adoption with an Attorney
No matter what type of adoption you are considering, an attorney will be necessary to finalize the process and protect your best interests. Even if you know the birth parents, are a family member, or feel as though the process is a formality, talking to an attorney ensures that you are completely informed of everything that is a vital part of the adoption.
An attorney can explain what documentation is needed if psychological exams will be required, and what post-adoption resources you might benefit from utilizing.
Be Prepared to Talk to Your New Child About His or Her Previous Life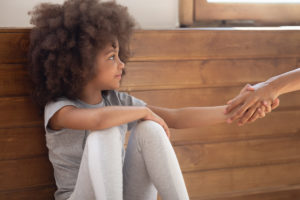 If you are adopting an older child who remembers what his or her life was like prior to being adopted, do not be afraid to discuss that past together. Even if you are a stepparent or a grandparent, there may be some aspects of a child's previous life of which you are unaware.  
Offering even minor consistencies in his or her daily routine from before the adoption may aid your child if he or she is having difficulty adjusting to the new life or your role as a legal adoptive parent. Also, your willingness to talk to your child about life before you entered the picture may increase his or her overall comfort while reminding the child not to feel bad about any aspect of that former life.
Contact Us for Legal Advice
Deciding to become adoptive parents is something that is often done after a lot of soul-searching and carefully conducted research. Once you are sure of your decision and ready to initiate the first step in the process, contacting a qualified adoption attorney is the best way to begin. The attorneys at Lawrence Law Office are ready to answer your questions and help you with all of your adoption needs. Contact us today to schedule a private consultation at our Columbus location.